A new eHealthcare Strategy & Trends webinar for healthcare marketers and digital strategists
Dynamic Personalization in Healthcare Websites:
Wednesday | December 16, 2020 | 2:00 p.m. Eastern
Your Presenters:
John Ours, CEO, Paragon
Matt Hummel, Chief Experience Officer, Paragon
Jeff Cheal, Senior Director, Customer Strategy, Episerver
How to Use Personalization to Enhance the Customer Journey While Ensuring HIPAA Compliance
Sponsored by Paragon & Episerver
This event is free to attend thanks to our event sponsor.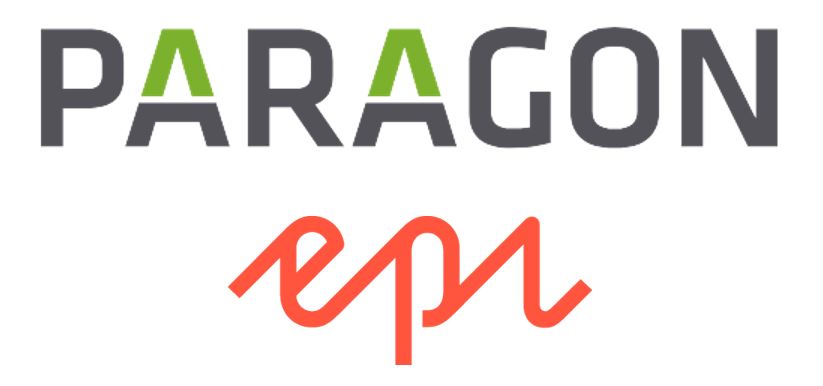 Seventy-five percent of consumers prefer to do business with organizations that create personalized and relevant shopping experiences. But 60 percent of healthcare consumers report they don't get that from healthcare organizations. There's a huge opportunity to improve customer experience and increase conversions by bridging this gap.
Personalization can help connect the dots between consumer pain points and your healthcare services — helping consumers get value by more quickly and efficiently finding relevant information they seek, while allowing health systems to cross-promote services, improve loyalty, and drive patient volume. Done correctly, it's a win-win.
In this session you'll hear from experts who have worked with organizations including Duke Health, Geisinger, Johns Hopkins, and Cleveland Clinic. They'll discuss how to use personalization tools to customize healthcare experiences while staying on the right side of HIPAA and the compliance department. You'll get real-world examples and best practices to optimize your hospital website, leverage customer data safely, and deliver the more "Amazon-like" digital experience consumers expect.
Join us on December 16 to learn how you can drive results for your organization by creating dynamic, personalized web experiences for your customers.
You'll learn:
When and where it makes the most sense to deploy personalization tools

The difference between implicit and explicit personalization strategies

How to create a blueprint to activate personalized content at the right time

The risks associated with using patient data and how to identify the types of data that can safely be used to personalize experiences

How machine-driven personalization can use AI (artificial intelligence) and NLP (natural language processing) to drive engagement at key points

How to speak to your compliance department about the benefits of personalization
John Ours
CEO
Paragon
John Ours is CEO of Paragon. He has been designing enterprise-class websites for over two decades and has lived through countless trends in web thinking. In his 20+ years as a developer and architect with Paragon, he designed major web systems for organizations like University Hospitals, Franciscan Health, and the Cleveland Clinic, among many others.
As CEO at Paragon, John currently oversees an organization of 70 consultants as they build and maintain digital experiences for customers around the world. John is a frequent speaker on the topics of marketing technology and industry trends at thought leadership events.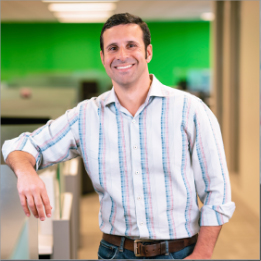 Matt Hummel
Chief Experience Officer
Paragon
Matt Hummel is the Chief Experience Officer at Paragon – a research-driven digital strategy, design and web services provider based in Cleveland, Ohio. Formerly, Matt was President of Red Privet, an experience strategy and design firm acquired by Paragon in 2019. Matt is an established thought leader and strategist in the healthcare marketing industry, having delivered meaningful business results for organizations including Duke Health, Highmark Blue Shield, and Geisinger during his 20+ year career.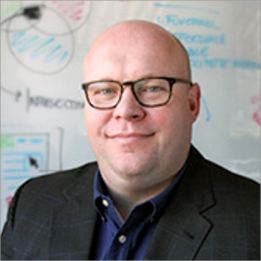 Jeff Cheal
Senior Director, Customer Strategy
Episerver
Jeff Cheal is the Senior Director, Customer Strategy for Episerver's Personalization Suite. His background is in advertising sales, software, and marketing strategy. Jeff is based in New York, and serves the North American market as an ambassador for the Episerver product.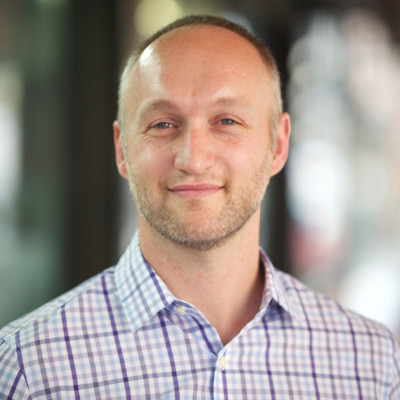 Date: Wednesday, December 16, 2020

Time: 2 p.m. Eastern, 1 p.m. Central, 12 p.m. Mountain, 11 a.m. Pacific
Duration: 60 Minutes
Cost: Free, thanks to our event sponsor.
You are protected by our privacy policy. To provide you with this free service, we may share your business information with the company who published this content.
Fill out this brief form to register.
(All fields required.)
Sponsored by Paragon & Episerver
Thanks to our sponsor, this event is FREE to attend.

Can't attend on December 16?
Register now and get the webinar recording to view at your convenience.
Everyone who registers will be sent a link to the webinar recording after the event.

Do you have valuable content that you'd like to get in front of decision makers at hospitals, health systems, and physician groups?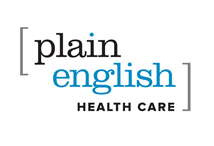 Copyright © Plain-English Health Care