The State of Healthcare Digital Marketing
Sponsored by Geonetric and eHealthcare Strategy & Trends
This event is free to attend thanks to our event sponsors.
A new eHealthcare Strategy & Trends webinar for healthcare marketers and digital strategists.
Thursday | April 25, 2019 | 2:00 p.m. Eastern
Your Presenter:
Ben Dillon, Chief Strategy Officer, Geonetric

Survey Results Are In! Everything You Need to Know to Make the Best Decisions This Year!
The 9th edition of Geonetric's Healthcare Digital Marketing Trends Survey is an indispensable resource. It will give you an inside view based on data from over 300 organizations — more than 260 hospitals and health systems and more than 40 agency partners who responded to the 2019 edition of the survey, the largest ever.
This year, Geonetric incorporated feedback from multi-year survey takers who confirmed that this data is a "must have" planning tool for all healthcare digital marketers.
This webinar will be a SNEAK PEEK at the survey report — be sure to attend and you'll be among the first to see this year's results!
You'll Learn:
Whether your organization is a leader, average, or lagging compared to the industry overall.
How much leaders are spending on digital marketing, and the percentage digital marketing is of the overall marketing budget.
The top goals healthcare marketing teams are working towards.
How your peers and competitors are using digital technology, from CRM to personalization, and
How leading healthcare organizations structure their teams, determine budgets, manage business listings, allocate resources, and much more.
Ben Dillon
Chief Strategy Officer
Geonetric
Ben Dillon is Chief Strategy Officer of Geonetric, a healthcare digital agency that works with health systems, hospitals, and clinics around the country. A sought-after speaker, writer, and blogger, Ben is an influential voice in healthcare marketing, helping organizations embrace online strategies to engage health consumers. He serves on the editorial advisory board of eHealthcare Strategy & Trends, and is the current president of SHSMD.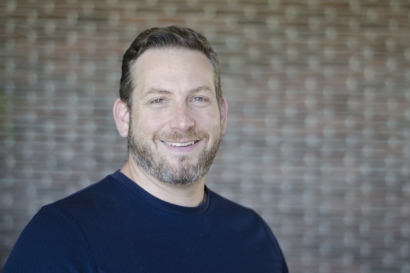 Date: Thursday, April 25, 2019

Time: 2:00 P.M. Eastern, 1:00 P.M. Central, 12:00 P.M. Mountain, 11:00 A.M. Pacific
Duration: 60 Minutes
Cost: Free, thanks to our event sponsors.
You are protected by our privacy policy. By registering for this webinar you agree to receive email from Geonetric and Plain-English Media, pubisher of eHealthcare Strategy & Trends. Unsubscribe at any time.
Fill out this brief form to register.
(All fields required.)
Sponsored by Geonetric and eHealthcare Strategy & Trends
Thanks to our sponsors,
this event is FREE to attend.

Can't attend on April 25?
Register now and get the webinar recording to view at your convenience.
Everyone who registers will be sent a link to the webinar recording after the event.


Do you have valuable content that you'd like to get in front of decision makers at hospitals, health systems, and physician groups?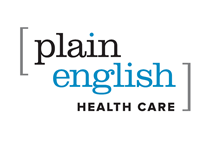 Copyright © Plain-English Health Care