Augmented Reality and Virtual Reality in Healthcare: Keep Watching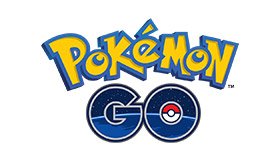 "If talk of augmented reality (AR) and virtual reality (VR) brings to mind comically unfashionable goggles, a dearth of useful applications, and headache-inducing graphics, we'd understand. Until two or three years ago, we thought the same—they were technologies of the future and always would be. But we've come full circle in our thinking and so should you," posits James A. Gardner, who leads client development efforts from Boston for digital experience agency Connective DX.
And now, unless you've been living under a rock for the past week, you've heard of—and perhaps even played—a phenomenon called "Pokemon Go." The augmented reality game launched last week with players using smart phones to chase virtual creatures across the real world. It's launch has "boosted the market value of Nintendo Co. by $9 billion in just a few days," according to the Wall St. Journal.
After decades of slow maturation, says Gardner, "these technologies and their potential for disruption should now be on the 'early warning' radar screen of every business leader, including healthcare leaders."
In a new article, Gardner provides overviews of four AR/VR applications healthcare marketers should pay attention to.
Gardner notes that virtual tours have long been part of most hospital marketers' toolkits. "Video is sometimes used, but more often they're created by digitally stitching together thousands of photos. It works, but the experience isn't particularly immersive or realistic," he says.
Australia's Perth Children's Hospital, however, has used "Oculus Rift technology to create an immersive virtual tour of its newly built hospital and then proactively brought the experience to its community by way of a branded 'BigPic360' bus," Gardners shares. The hospital's executive director, Dr. Gervase Chaney, notes, "I tour the hospital quite regularly in my role, so I know it well and understand it, but to see it in a more complete state and to be able to experience it like that is amazing."
For more innovative applications of AR and VR that your hospital marketing team should know about, read our full article now: How Will Augmented and Virtual Reality Change Healthcare? 4 of Our Favorite Applications.
Best regards,
Matt Humphrey
President